Sale!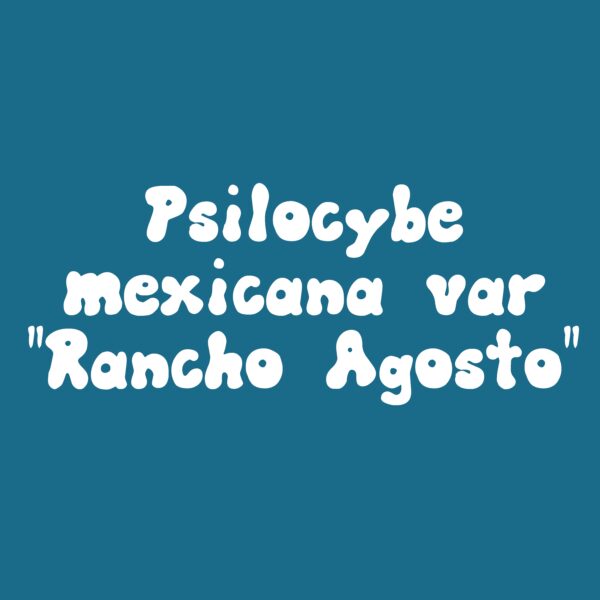 Psilocybe mexicana var "Rancho Agosto" Spore Print
Out of stock
Description
Psilocybe mexicana var "Rancho Agosto" is a variety of Ps. mexicana that was found recently in Mexico and spread in 2021. Ps. mexicana is an exotic species of mushroom that originated from Mexico and Central America. Ps. mexicana is a species that is able to form sclerotia; these mycelial masses are sold commercially in the Netherlands as "Philosopher Stones". A great species to have and compare with other species under the scope as the spores are distinct from other active species.
The spore prints are about the size of a nickel/quarter and are on paper within a ziplock.
Spore prints are sent in a larger ziplock bag with "Microscopy use only" written on the ziplock.
Spore prints will be labelled with an acronym for the variety or with the full variety name or, if it is a single print, the ziplock may be labelled.
Additional information
| | |
| --- | --- |
| Weight | 5.669905 g |
| Title | Default Title |
Top notch service!
I never bought from somebody else and I don't think I ever will. Best customer service and super fast shipping! Thanks a lot!
Best Spore Vendor
Mushroom Man is super friendly and runs a great business. As mine was an international order we arranged everything over email which was quick and easy despite the time difference. Payment by card was easy and my spore prints arrived very quickly from across the Atlantic (about one week). The spore prints I bought looked great under the microscope and appeared clean (Rancho Agosto and Beulah). Will definitely be back for more prints. Thank you Mushroom Man!
Speedy delivery, top-notch and friendly service
I live far away and accross the seas. These spores arrived in under 2 weeks since paying the invoice. The Mushroom Man is the only place I would ever go for prints like this. Great product and reliable service.