Sale!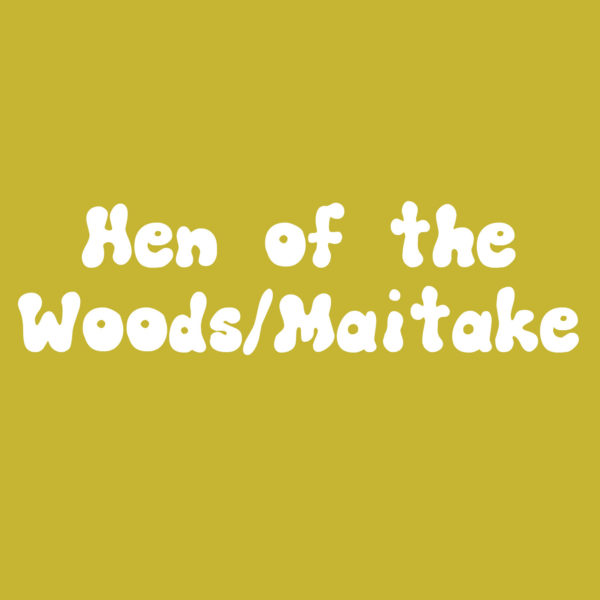 Hen of the Woods (HOTW) Liquid Culture (LC)
In stock
Description
Grifola frondosa
Hen of the Woods; HOTW. Also known as Maitake.
Grows slowly and best at 50-65°F but can survive in the 70's. Intermediate difficulty. Indoor HOTW grows are rewarding because of the slight difficulty as well as the delicious mushrooms that are free from forest floor litter and bugs that are common in outdoor foraged specimens.

Start of pinning: side view and top view. Note "bubbling" and grayish growths

Grown by Nathan Murphy (Western PA) between 70-80°F and 85-95% humidity with temp/humidity spikes (air drawn from outside). NM says the strain is "merciful" to wide ranged conditions.
All gourmet liquid cultures (LCs) are provided with a 16g needle (in the manufacturer's packaging) and come in 10 mL capped syringes. They will be labelled and are grown in a 2% malt extract solution. Shake well before use.
Additional information
| | |
| --- | --- |
| Weight | 21.99923 g |
| Title | Default Title |
Great Syringes!
The Hen of the Woods liquid culture I received was chock-full of healthy mycelium! I stored my syringe in the fridge for a couple of months before using, and still saw fast, healthy growth in my grain spawn. I used rye berries and the HOTW seemed to love it, there were no contamination issues whatsoever. Thanks mushroom man! I will definitely be ordering from here again. :)
LOADS of mycelium
Really great product, noticeable volumes of mycelium in the syringe medium. Will definitely be buying again!
Update: Final Product
Updated Review from previous review of cleanliness & genetics of liquid culture.
First time on Hen of The Woods
But definitely not my first time ordering from MMM so I have high confidence in the outcome, along with several recipes waiting in the wings.
MMM always ships quickly and packs orders safely.
Neat!
Tested this culture on (3) new agar dishes. All (3) dishes were clean from contamination!
My first time toying with HOTW. The mycelium growth seems to be a little different in progression, HOWEVER, it's strong mycelium that is filling in.
Very Happy! Gourmet culture syringe is absolutely loaded with mycelium.
Packed full of myc
This lc was so full of mycelium it looked like a gel almost! Highly recommended!