Sale!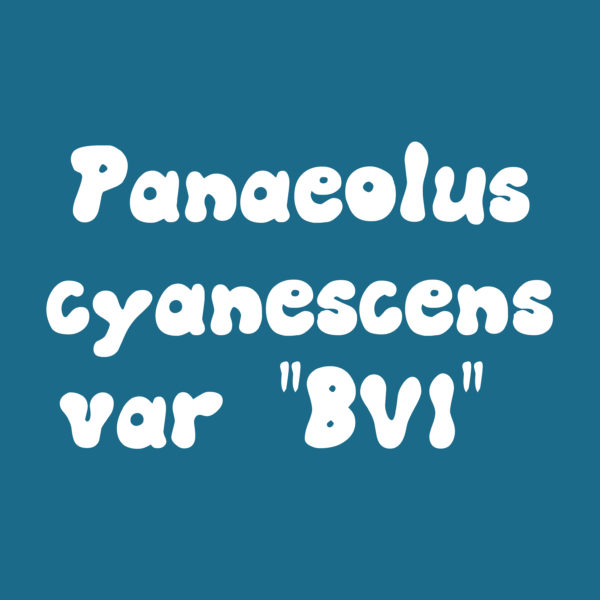 Panaeolus cyanescens var "British Virgin Islands; BVI" Spore Print
In stock
Description
EXOTIC
Panaeolus cyanescens is a species that is wide spread throughout the globe. Spores are dark black and differ visually from cubensis spores; Panaeolus species are a great addition to your spore library to compare to cubensis spores under the microscope. These prints were made from wild prints from the British Virgin Islands in the Caribbean; hence the name Panaeolus cyanescens var "British Virgin Islands; BVI". The prints were collected Autumn 2022. Due to the lack of a veil and being from wild specimens, there is a slight increased chance of contamination but prints are screened before use to reduce contamination presence as much as possible and customers report clean samples!
Panaeolus cyanescens var "British Virgin Islands" may be shortened to BVI.
These prints were made on wax paper and each print is contained within its own small ziplock. Prints are about the size of a quarter- see reference photo below.
Spore prints are sent in a larger ziplock bag with "Microscopy use only" written on the ziplock.
Spore prints will be labelled with an acronym for the variety or with the full variety name or, if it is a single print, the ziplock may be labelled.
Additional information
| | |
| --- | --- |
| Weight | 5.669905 g |
| Title | Default Title |
Big things come in small packages.
The title says it all ladies and gentleman. Small print. Interesting print. Fast shipping. Attentive service.
Great vendor
MMM was very helpful with organising shipping to another country, quick response times and made it nice and easy for me. As for the prints they look great. Thanks again MMM.
Amazing Products and Customer Service
Couldn't have asked for a better experience as a customer. Paid through Zelle which was super easy with the provided instructions, and am very happy with my order. Had a little mix up which was corrected the same day it was noticed at no extra cost to me. The Pan Cyan BVI prints were both as shown in the item pictures, very dark with good spore density. I'm very happy to have these added to my collection. Also received some free spore syringes with the order which was very generous. Overall you can tell MMM puts a lot of work into providing quality merchandise and customer service and I will definitely be ordering from him again soon.
Great
Honestly I wouldn't order from anyone else
Simply beautiful
JET BLACK and perfect. I'd like to add that this specimen DIDNT HAVE any contams( as far as I could tell) which is uncommon with printmaking~more so with unveiled specimens. Don't be fooled by the size, my print was above average for this species and 1 print can make many many slides and last a while. The price is so worth it! I am a faithful repeat customer and always pay cash and its still takes no more than a week to arrive, in perfect condition I might add. MMM is my sole vendor
Very pleased
Couldn't be happier as a first time customer, will be a repeat customer. Very clean under the microscope and not to mention a thick spore print when opening the package, 5/5! Clearly dedicated to both customers and product, not to mention how fast my products arrived!