Sale!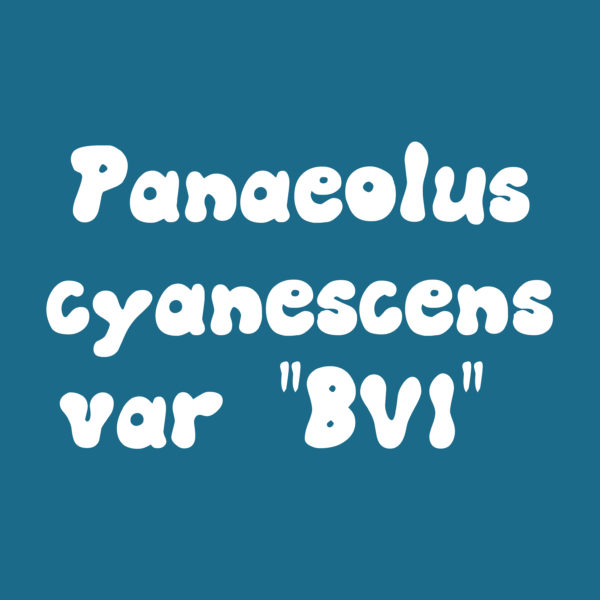 Panaeolus cyanescens var "British Virgin Islands; BVI" Spore Swab
In stock
Description
EXOTIC
Panaeolus cyanescens is a species that is wide spread throughout the globe. Spores are dark black and differ visually from cubensis spores; Panaeolus species are a great addition to your spore library to compare to cubensis spores under the microscope. These swabs were made from wild prints from the British Virgin Islands in the Caribbean; hence the name Panaeolus cyanescens var "British Virgin Islands; BVI". The prints were collected Autumn 2022. Due to the lack of a veil and being from wild specimens, there is a slight increased chance of contamination but prints are screened before use to reduce contamination presence as much as possible and customers report clean samples!
Panaeolus cyanescens var "British Virgin Islands" may be shortened to BVI.
Spore swabs are sterile medical swabs covered in spores and wrapped in foil. Spore swabs are sold as singles.
Spore swabs are sent in a ziplock bag with "Microscopy use only" written on the ziplock.
Spore swabs will be labelled with an acronym for the variety or with the full variety name or, if it is a single swab, the ziplock may be labelled.
Additional information
| | |
| --- | --- |
| Weight | 5.669905 g |
| Title | Default Title |
Clean swabs of a great addition to my collection!
Excited to add these to my collection and they look clean! You can trust MMM to provide the best spores.
Perfect!
Perfect! Beautiful active spores, zero contam issues, could not be happier!
Excellent
I've been nothing but happy with every product, including this one. One of the best for sure.
Exotic spores from an exotic place of this world
You won´t find these just anywhere, and certainly not at this price.
Good and clean exotic spores from a faraway Caribbean islands. What more do you want?
It´s a real pleasure to do business with MMM, easy to pay, fast shipping, quality products.
Looks like the real deal
I will continue withy microscopy study of these spores. They arrived promptly. I mailed cash and received a nice discount.
Received more than what I orded
Great products and speedy fulfillment!