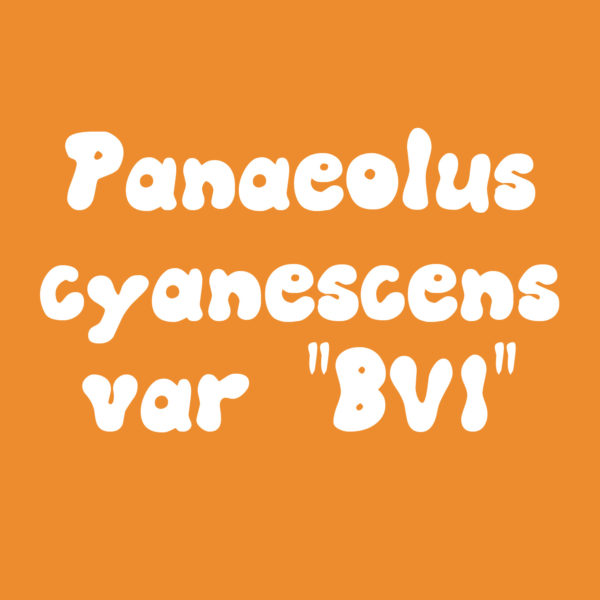 Panaeolus cyanescens var "British Virgin Islands; BVI" Spore Syringe
$20.00
In stock
Description
EXOTIC
Panaeolus cyanescens is a species that is wide spread throughout the globe. Spores are dark black and differ visually from cubensis spores; Panaeolus species are a great addition to your spore library to compare to cubensis spores under the microscope. These syringes were made from wild prints from the British Virgin Islands in the Caribbean; hence the name Panaeolus cyanescens var "British Virgin Islands; BVI". Due to the lack of a veil and being from wild specimens, there is a slight increased chance of contamination but prints are screened before use to reduce contamination presence as much as possible and customers report clean samples!
The spore solution video for the most recent batch can be seen here.
All spore syringes are for microscopy/art/collection purposes only.
Each spore syringe is 10 mL and comes capped with a separate sterile 18 g needle.
Additional information
| | |
| --- | --- |
| Weight | 21.99923 g |
| Title | Default Title |
Good so far.
Items packaged well and working good so far. Good price too.
Great strain
This is the perfect strain for my collection. Great customer service and even received a freebie PF syringe for being a loyal customer. I would highly recommend MMM for all of your needs.
Awesome. Awesome awesome awesome. :)
Great customer service - like, really fantastic. Spores are healthy. I paid by mail without any difficulty, and I'd be happy to again.
MMM - Best in Class
It is always a pleasure doing business with MMM. Definitely best in class.
Better late than never.
My new favorite in my collection. The previous 1st place holder cost more than double what I paid for BVI and that was almost 20 years ago. I only wish that this company was publicly, traded as I would purchase as much stocking it as I could afford. Which would be quite a bit considering all the money I have saved by shopping here.
Excellent Service, Excellent Product
What more is there to say?