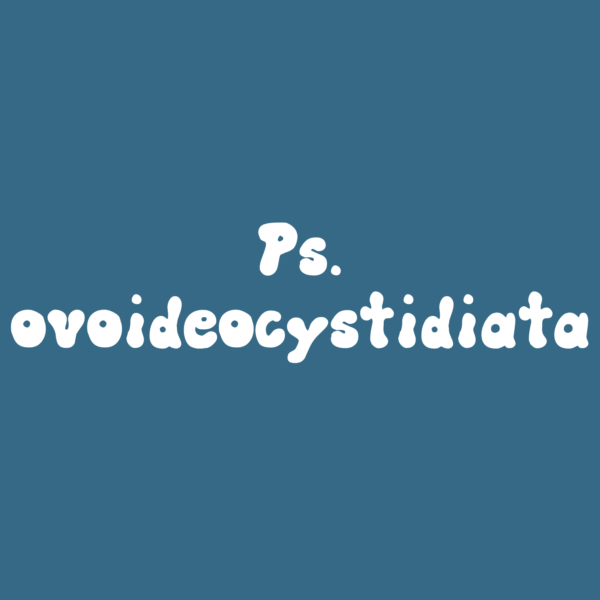 Psilocybe ovoideocystidiata Spore Swab
$13.00
In stock
Description
EXOTIC
Psilocybe ovoideocystidiata, also known as "ovoids", is a species native to the PNW and the northeast USA, which grows on wood debris and fruits in early spring and late fall. This species has spores distinguishable from other species and is a great specimen for comparison studies under the scope! These samples were collected 2022 from wild specimens.
Spore swabs are sterile medical swabs covered in spores and wrapped in foil. Spore swabs are sold as singles.
Spore swabs are sent in a ziplock bag with "Microscopy use only" written on the ziplock.
Spore swabs will be labelled with an acronym for the variety or with the full variety name or, if it is a single swab, the ziplock may be labelled.
Additional information
| | |
| --- | --- |
| Weight | 5.669905 g |
| Title | Default Title |
Great service, would come back for sure !
I've been very satisfied with the service provided : the goods reached me (in Europe) flawlessly.
Haven't tried to scope it yet but I'm confident it is what I wanted.
Communication was excellent from the start and I felt like I was in good hands: every transaction should be like this.
Thank you very much and carry on the good work, you've made a customer happy!!
Perfect!
Exactly as stated, in great condition and clean. Service was great, MMM is a delight to speak to and very helpful. Crossed the Atlantic and was at my door in a week and a half but may have been even quicker if it wasn't during Easter holidays!
The Best Gift !
Great product and Great sevice! My order arrived safely, halfway across the world. Thank you again my freiend MMM ! Praise from afar!
Clean!
I have never used spore swabs before. 9 days after first checking, I can still find no spores under the microscope which appear to be from an unexpected species. Very happy with the transaction!
Swabtastic!
Great service again! Spore swab was totally covered in spores and came in a very convenient foil wrap that made scope work easy. Payment by mail was smooth and I got updates every step of the process. Thank you again MMM!