Sale!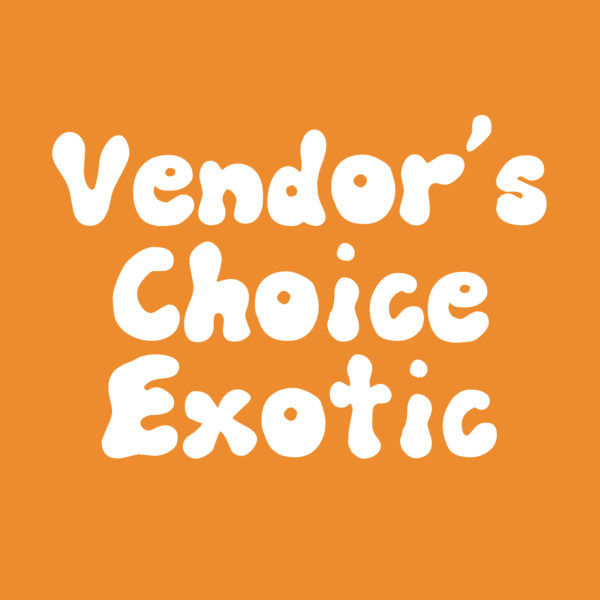 Vendor's Choice Exotic Spore Syringe
In stock
Description
Ordering this item means that MMM will select from the current Exotic spore syringes vailable at the time of order. These are the non Psilocybe cubensis species like Psilocybe cyanescens, Psilocybe ovoideocystidiata, Psilocybe natalensis, Panaeolus cyanescens etc- but check to see what is in stock so you know what your item could be.
The vendor's choice syringe will be labelled and include the collector's card so you will know what it is when you receive.
If you are unsure of what to get, let us decide! Note- orders of multiple VC syringes may not all be of different varieties. If you have 3 or more VC in your order, there will be at least 2 species.
All spore syringes are for microscopy/art/collection purposes only.
Each spore syringe is 10 mL and comes capped with a separate sterile 18 g needle.
Additional information
| | |
| --- | --- |
| Weight | 30 g |
| Title | Default Title |
Excellent Spores
I wanted to wait until I actually viewed these spores under the scope. Everything was packaged very nicely and all syringes were clearly labeled arriving with information cards on the strains. Excellent source, lots of people raving about this guy on Reddit. He's professional, reasonably priced, great genetics, very sterile, and a pleasure to do business with. Thank you!
F&aye! Nice!
Got mine in asap!no complaints and super friendly service. My ?v.c.s was well delivered and is looking great as we speak.will order again!
On time thank everything was painless
Fantastic Product + Service!
Such an amazing vendor- communicates quickly and answers any question you may have. Love how the specimens come with info cards and batch dates. A+++
Awesome addition to my collection
For any spore enthusiast this is a must have! Shipping was discrete and quick, payment was also hassle-free. Very excited to bust out my microscope and have a look at these little guys.
Happy Camper
So far all my interactions with M³ have been phenomenal! Couldn't be more pleased