Sale!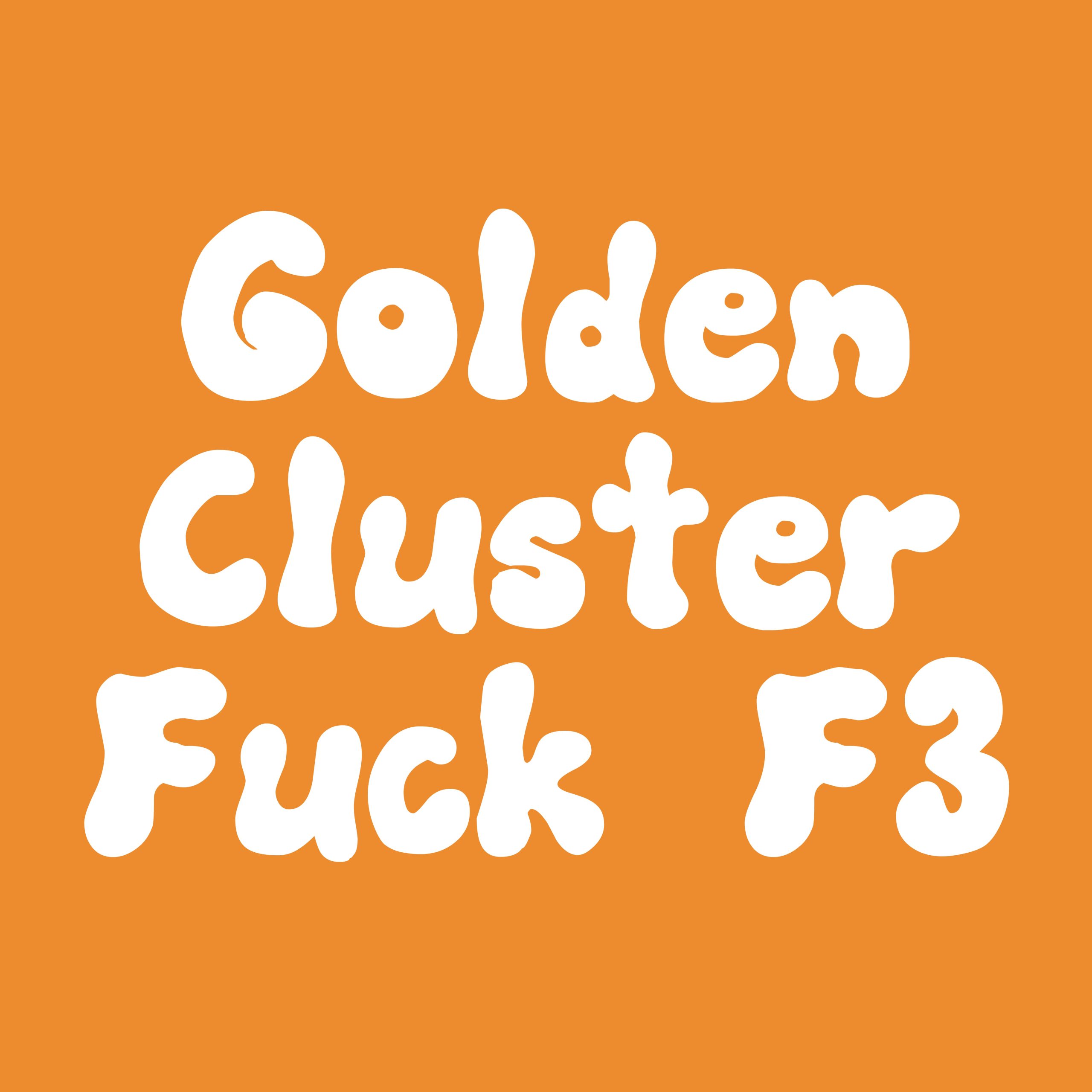 Golden Cluster Fuck F3 Spore Syringe
Each spore syringe is 10 mL and comes capped with a separate sterile 18 g needle.
Spores are for microscopy/art/collection purposes only as specified in the TOS.

Click the product page for full description of variety/species and details about history of this variety/species.
In stock
Description
Update Sept 2023– The penultimate batch of Golden Cluster Fuck F3 was made recently. I expect this variety to only be available for another 2-5 weeks. Be sure to add Golden Cluster Fuck F3 to your spore collection now as it is unclear when it will be available again in spore syringe form. Once the last batch is made, it will no longer be on sale, so save almost 15% by ordering now.
Psilocybe cubensis var "Golden Cluster Fuck F3" originated from Golden Teacher. CGF was produced by Veritas Mycology and is the start of an isolation of Golden Teacher that has higher cluster formation. These spores are only F3 and the variety is new, so there is some variability to be seen in the spores. Grab this variety and compare to Golden Teacher, and store this piece of history in your spore library. A great beginner variety!
Golden Cluster Fuck F3 may be shortened to GCF F3 or GCF.
All spore syringes are for microscopy/art/collection purposes only.
Each spore syringe is 10 mL and comes capped with a separate sterile 18 g needle.
Additional information
| | |
| --- | --- |
| Weight | 21.99923 g |
| Title | Default Title |
Love this new strain!
GCF is a new strain to me and the first time I've seen MMM carry it. That being said, I jumped all over this one! Looking forward to researching this further and what new strains he may have up his sleeve in the future. Thanks for always an easy, fast, and honest transaction. Love the extras!! ;)
Excellent vendor
The vendor provided excellent service and was extremely helpful in getting me set up with the best deals. Shipping was fast and discreet. I will be buying all my spores from here from now on!
Fantastic!!
Fantastic product , extremely reliable and great service!!
I rolled the dice the very first time and that was it, I've got zero reason to try any other. MMM is very much my go-to!
Quality always on point
I have been ordering from MMM for a year now and I have never been disappointed! I used cashapp this time around and had no issues what so ever.
Very pleased
This is a beautiful sample to view under your scope and it came with a nice surprise. This vendor has the cleanest samples I've ever looked at, if you are reading this review I promise you have found your one and only reliable source for your mycology needs.