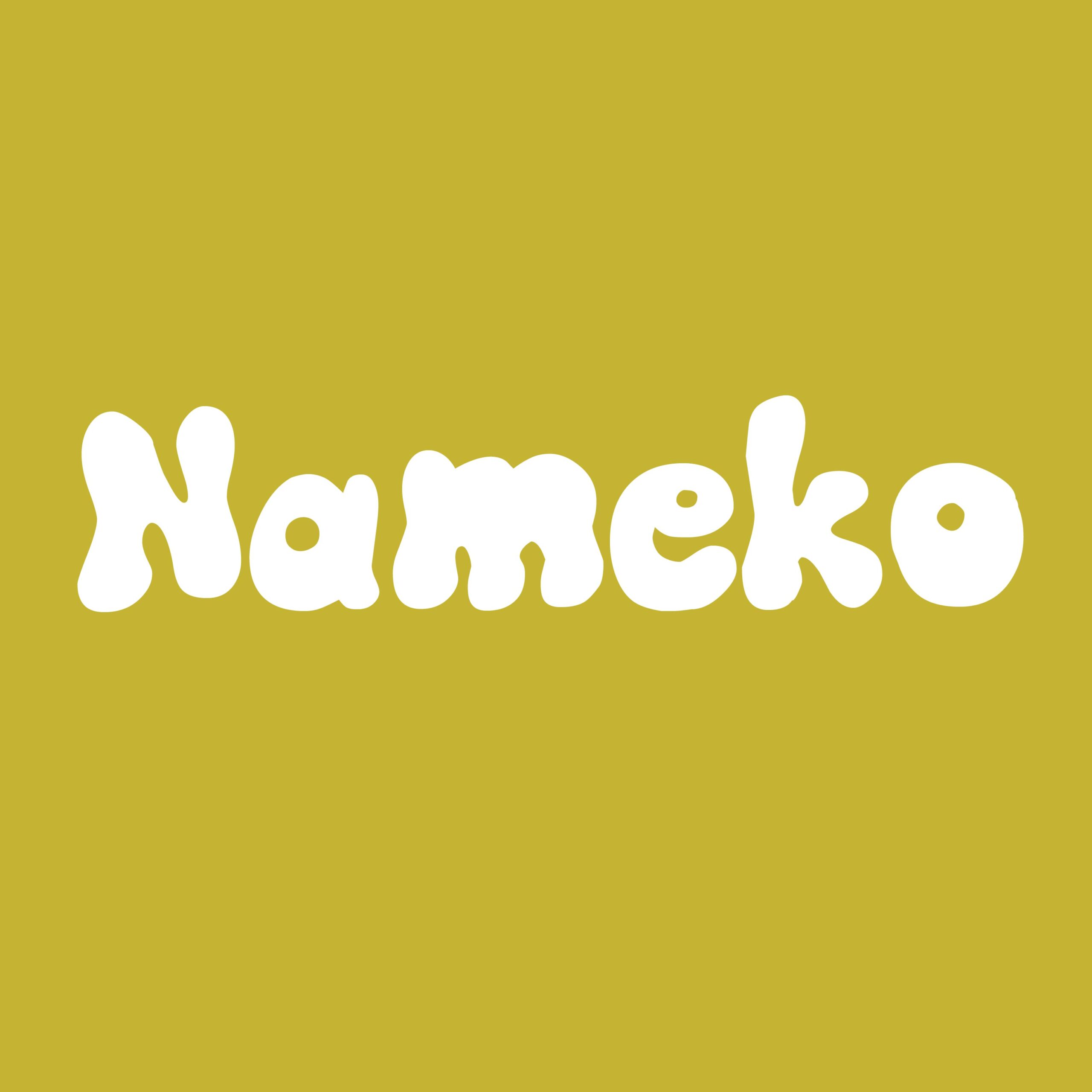 Nameko Ready-to-Fruit 3lb Block
$22.50
Out of stock
Description
Pholiota microspora- 
Known commonly as Philiota nameko or simply Nameko. Very popular in asian dishes and has a great nutty flavor.
Intermediate difficulty- the fruits need to be kept in high humidity and grow somewhat slowly compared to a beginner species like an Oyster or Lion's Mane.
Fruits best at 50-65°F.
Pin size at stage of opening bag for fruiting.

Growth of ~7 days from above pin picture. Temps ~50-55°F. This was a few days before harvest, largest caps had veils ripped.
__________________________________________________
This product may take up to 3 weeks to ship but most of the time will ship immediately or in 1-2 weeks. Please be aware of the lag before ordering. You will get an email with tracking 1 day before shipping, if you need to delay the order contact MMM ASAP to reschedule the order ship date.
Please see below the instructions for considerations about home grown food products and mushroom spores.
Instructions for use:
This information is specific to Nameko.
Check your block upon arrival to make sure there are no tears or signs of mold from shipping. If the block has broken into pieces during shipping, gently press the block together and let sit 4-7 days undisturbed (ideally in the dark) before moving to step 2.
Cut open the bag as close to the seal as possible. Fill the bag with air and gently fold over the top a single time and use 1 paperclip (or similar) in the center to keep the bag closed and relatively inflated with air.
Place the Ready-to-Fruit block in an area of your home that is between 50-65°F. Check the bag daily for baby mushroom pins growing at the top of the bag.
Once the top is pinning extensively and the pins are 1-2 inches tall, fold the top of the bag down (or cut it) to ~2-4 inches from the top of the mushroom pins. See above image for example of size of pins at this stage.
Place the Ready-to-Fruit block in the most humid part of your home (not in direct sunlight) or in a grow chamber or grow tent. The kitchen is a good household place in lieu of a dedicated fruiting chamber (as long as it is cold enough). Nameko fruits best between 50-65°F.
Search online for easy to make fruiting chambers: monotubs, shot gun fruiting chambers (SGFCs) and tents with foggers/humidifiers are all great options and will likely increase success in fruiting and producing healthy fruits. Even a clear trash bag with plenty of holes can be used to increase humidity!
2X daily (or more if your environment is dry) spritz the plastic sides and mushrooms with filtered/distilled water. Try to use a fine spray and not leave pools of water on the mushrooms. If they are drying out spray more than 2X per day. Nameko require high humidity to continue growing and may require a fruiting chamber (see above) for best results
Continue to mist the fruits and plastic while they grow. Nameko are usually ready to harvest 5-10 days after pins form and the top is folded/cut and should be harvested before the caps flatten out or become concave for tastiest results. Nameko have a slightly slimy top naturally, this is not a cause for alarm.
Cut the mushroom cluster(s) from the block and enjoy for your next meal!
To try for a second flush, Let the block sit for 1 week with the top folded and clipped as in step 2.
Soak the block in fresh, cold, distilled/filtered water for 0.5-1 hour while inside the bag (pour into the opening) and then drain thoroughly.
Put block back into fruiting conditions, you should get at least 1 more "flush" of mushrooms from the block.
*CAUTIONS AND CONSIDERATIONS:
IF YOU PLAN ON CONSUMING YOUR HOME-GROWN MUSHROOMS MAKE SURE TO COOK THEM THOROUGHLY. IF IT IS YOUR FIRST TIME EATING THIS SPECIES, IT IS BEST TO START WITH A SMALL AMOUNT TO SEE HOW YOUR BODY RESPONDS! BE MINDFUL OF CORRECTLY IDENTIFYING OUTDOOR GROWN WINECAP BEFORE CONSUMING.
MUSHROOMS PRODUCE SPORES AS THEY DEVELOP. THIS IS A NATURAL MEANS OF REPRODUCTION FOR THE FUNGUS. THEY USUALLY APPEAR AS A DUSTY SURFACE ON YOUR GROW KIT BENEATH THE MUSHROOM CAPS. PEOPLE WITH ALLERGIES OR COMPROMISED IMMUNE SYSTEMS MAY WANT TO CONSIDER PUTTING FRUITING MUSHROOM KITS OUTDOORS OR IN A WELL-VENTILATED AREA AS AIRBORNE SPORES SOMETIMES CAUSE RESPIRATORY IRRITATION. SPORES MAY ALSO CAUSE IRRITATION FOR SOME NON-ALLERGIC OR IMMUNE COMPROMISED MUSHROOM GROWERS, THOUGH THIS IS RARE. HARVESTING MUSHROOMS WHILE STILL IN THEIR YOUNGER GROWTH STAGES WILL REDUCE THE OVERALL SPORE LOAD.
Additional information
| | |
| --- | --- |
| Weight | 1100 g |
| Title | Default Title |