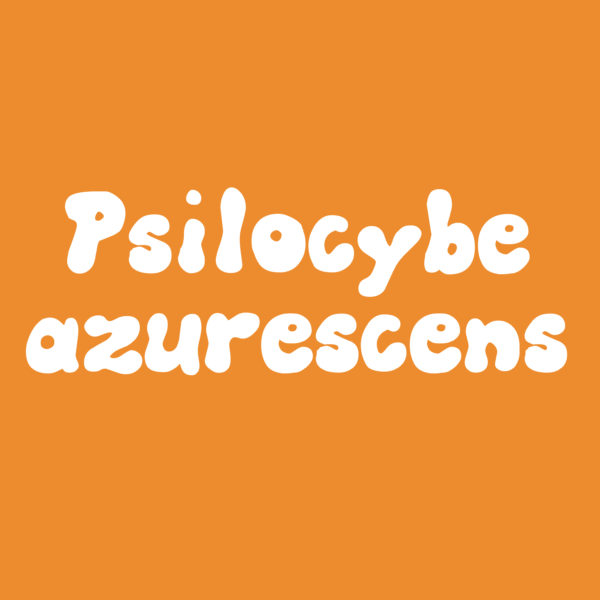 Psilocybe azurescens Spore Syringe
$25.00
Out of stock
Description
2/18/22-The last batch is currently available. This may be the last offering of Azures until after the 2022 fall season. Grab one for your collection!
EXOTIC
Psilocybe azurescens, also known as "azures", is a species that has only been described from a relatively small region of the PNW USA. This species has been found in coastal dune grasses and grows from decaying wood. Azures are thought to be one of the most potent species of mushrooms in the entire world. Compare these spores to the other species in your library! These samples were collected 2021 from wild specimens.
All spore syringes are for microscopy/art/collection purposes only.
Each spore syringe is 10 mL and comes capped with a separate sterile 18 g needle.
Additional information
| | |
| --- | --- |
| Weight | 21.99923 g |
| Title | Default Title |
Great customer service
My order arrived very fast and with some much appreciated freebies.
Great Quality
Great quality product with a nice quantity of spores under my microscope slide.
Great Service
Great shipping and it arrived just as promised. Ill leave a second review once I get a chance to study. But five stars here!!!
New to this strain
I trust this vendor and he/or she is very reliable! Under the microscope the strain is clean. I have never worked with wood but I Did go to a local farm and purchased some logs. I just started studying Mycology a few months ago. But everything I order from MMM has been perfect for my Studies
Very clean samples as always
Was excited to add this one to my collection, and was super happy to get it from MMM666. clean spore solution, clear as day and free of any obvious contaminants.
Amazing rare cultivar
Love to have these in my collection. Great shipping and freebies as always, much love MMM