Sale!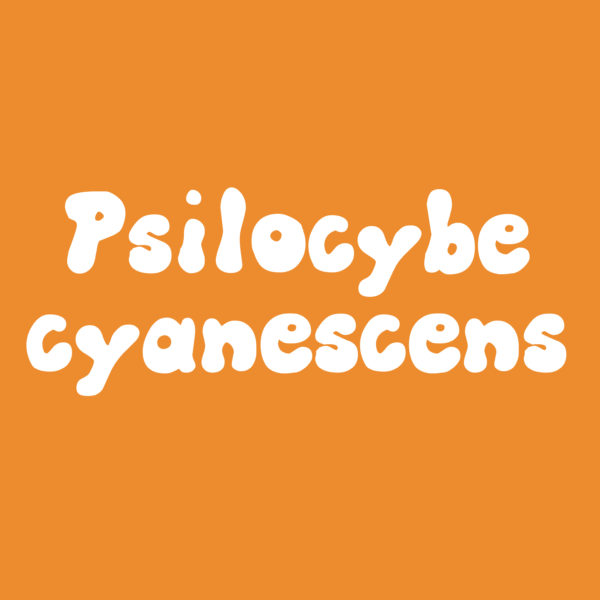 Psilocybe cyanescens Spore Syringe
Out of stock
Description
EXOTIC
The last batch of Psilocybe cyanescens spore syringes is now available. Get it before it sells out!

Psilocybe cyanescens, not to be confused with Panaeolus cyanescens- see here for Pan cyan samples, is a woodlover species that is thought to be native to the Pacific Northwest of USA; however, it is also found around parts of Europe, Western Asia, and New Zealand. This species varies in spore characteristics from P. cubensis and offers a great comparison. These samples were collected 2021 in Oregon from wild specimens.
The spore solution video for the most recent batch can be seen here.
All spore syringes are for microscopy/art/collection purposes only.
Each spore syringe is 10 mL and comes capped with a separate sterile 18 g needle.
Additional information
| | |
| --- | --- |
| Weight | 21.99923 g |
| Title | Default Title |
Consistently High Quality.
MMM is my go to spore provider. Easy to deal with, product is always shipped promptly and most importantly the spores are wonderful to experience under the scope. I pay with MESH which is extremely secure and discreet. MMM always gives extras to defray the slight cost of service (which is always worth more than I pay). Truly a professional operation.
Undoubtedly The Best Service Ever
For a single person operation MMM is undoubtedly one of the single most reliable vendors out there. Do yourself a favor and support this individual. I used Cash to conduct my transaction, however, the other payment methods were easy to use had I chosen them. ALL slides looked perfect under my scope. I will order again. and again and again and again. You've got a new regular MMM. Thank you for your service!!
Awesome syringes!!
Packed full of spores, and looks awesome under a microscope!! MMM is awesome
Very Pleased
Customer service is great. Good communication and shipping was fast. Visible spores floating in syringe with naked eye. Fantastic freebies. Will be back as soon.
Once again wonderful!
Every time I get a sample for study it is clean! Not once has a sample arrived with any issue! When looking at the slides the descriptions of the spores that are sent are very accurate. Oh, and the ordering is so very simple and easy to do. And let's just admit it MMM always sends me a little extra and very cool stickers because who doesn't like stickers! I have ordered several times now and I will keep on ordering from this very reliable vender!
10/10
Very happy with this transaction. Everything came fast and clean. Love the freebies! Will be back!