Sale!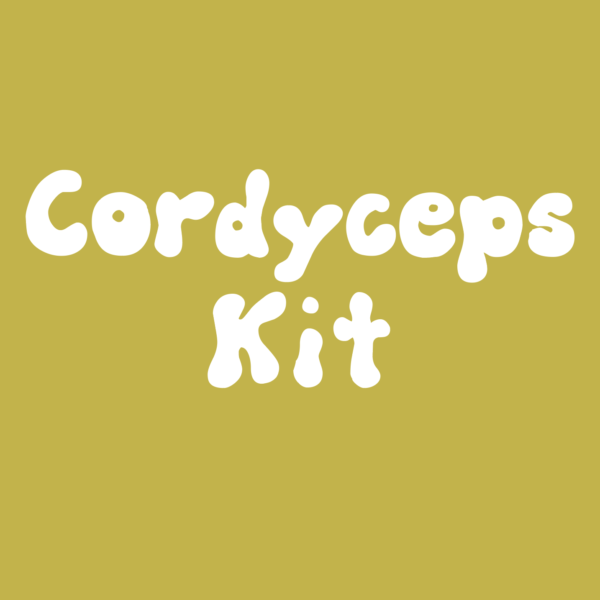 Description
Nutrients for 2L of nutrient broth as 2 separate 1 L packages
2 agar wedges of different Cordyceps militaris cultures-
Note- Nutrients are not ground together and homogenized, so use the entire packet to make the broth. Use broth immediately or freeze in single use portions
See the cordyceps growing guide as a starting point for your cordyceps grow.
Only ships Thursdays due to wedges in kit.
Additional information
| | |
| --- | --- |
| Weight | 61 g |
| Title | Default Title |
Super clean grow on agar and great customer service
I bought this kit ~2 weeks ago and have been extremely happy with how the mycelium is growing on my agar plates as well as in my liquid culture mix. I haven't had a change to start the cordyceps grow but feel pretty confident on the steps moving forward following the Cordyceps guide MMM provides a link to and some additional guidance/information MMM was able to provide. I had a small issue with some items in my order but MMM was able to respond quickly and remedy my issue, the customer service is great and unrivaled from any other mushroom spore/culture i've used.
Arrived Safe, Fast and Super Excited
I bought the Cordyceps kit in my second order from MMM. Sent cash, got fungi. Super fast and very great with communication. I have everything I need now to start playing around with Cordyceps and I can't wait to see how it turns out. I have bought so many strains from MMM and never once had a contamination. I am sure the cordyceps will be the same.
Grows like crazy on agar!
Very healthy wedges- getting ready to make the broth today! Will update with photos! If this fails- it's on me as MMM only has the best and cleanest cultures. It's not for beginners at all. Even with my success of growing other strains I'm curious how this will go! Again! Clean clean cultures as always!
So far , so good
Only complaint is payment options. But, it is what it is. So far a quality product at a reasonable price. Btw, I was referred to you all by a close friend. Drsillycybin. Gonna order syringes soon for some "grocery store" type eating mushrooms.
Waste of money...
This was my entry into Cordycepts. Description says 2 wedges, was just one. Nutrient mix was bizarre as expected but only bacteria grew in it. Couldnt see anything else besides infection. Followed instructions that were difficult to find (this site is ass).
Edit- I see that you used a dummy address to make this review and it is not verified so I am unable to connect and help with your issues. I cannot provide custoemr service if you do not message me!
I am leaving my response below for others to read that are interested in cordyceps. I am hoping to update the gourmet products soon and I will take the ease of finding the guide into consideration.
_____________________________
I am sorry you had issues! Did you contact me when you received only 1 wedge, I am happy to send the other culture if it was left out.
Cordyceps is one of the most difficult fungi to grow and is not for beginners.
Did you follow the cordyceps growing guide that is linked in the cordyceps kit page that you ordered from? It is a starting point but you need to be familiar with general mycology procedures to follow it. I am not a site that teaches you to grow cordyceps. I offer a guide you can use as a basis. I would have been happy to send you the link if you couldn't find it on the product page, but as far as I am aware you have yet to contact me privately about your issues.
If you do not have a sterile environment and sterile technique when prepping the nutrient broth for LC (you did sterilize it right?) than there will surely be bacteria. The nutrient broth isn't provided sterile, so any introduction of bacteria would be either because of your technique/environment or you did not sterilize it properly. At no point do I say the cordyceps specific broth is sterile, so I am not sure why your expectation was for it to be bacteria free out of the packaging.
If you email me I am happy to send some more detailed instructions, answer your questions and determine where the confusion is and send new cultures.
Love this kit!
Great idea whoever came up with the idea of selling the kits. Very helpful and handy and really makes life a little easier. I'm glad I can get it here!
I can't wait to experiment more!
Five star review overall with my order: communication, ETA for the delivery was on point and everybody on the package arrived safely. The stickers and the instructions were also very appreciated.
I'll definitely order again (soon I hope).