Sale!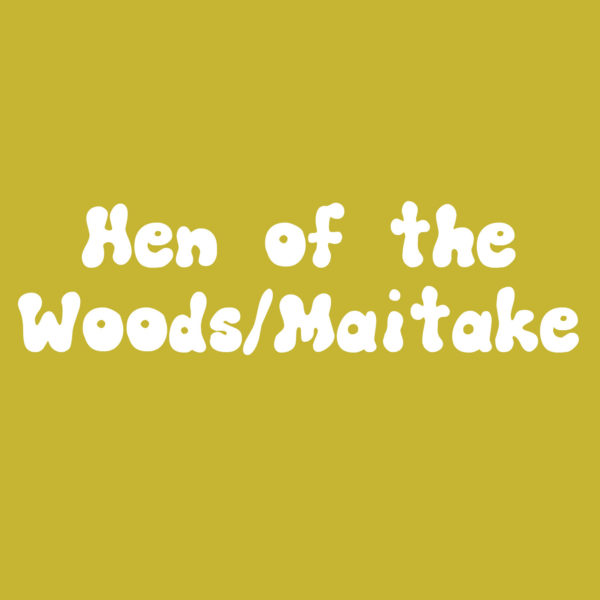 Hen of the Woods (HOTW)/Maitake Agar Wedge
In stock
Description
Grifola frondosa
Hen of the Woods; HOTW. Also known as Maitake.
Grows slowly and best at 50-65°F but can survive in the 70's. Intermediate difficulty. Indoor HOTW grows are rewarding because of the slight difficulty as well as the delicious mushrooms that are free from forest floor litter and bugs that are common in outdoor foraged specimens.

Start of pinning: side view and top view. Note "bubbling" and grayish growths

Grown by Nathan Murphy (Western PA) between 70-80°F and 85-95% humidity with temp/humidity spikes (air drawn from outside). NM says the strain is "merciful" to wide ranged conditions.
All agar wedges are colonized agar pieces cut to fit in a 1.5 mL microcentrifuge tube and are shipped with parafilm. The species is written on the tube.
Agar wedge orders ship Thursdays only.
Additional information
| | |
| --- | --- |
| Weight | 5 g |
| Title | Default Title |
It's an agar wedge!
It's agar. It's mycelium. It grows into more mycelium when placed upon more agar. It works, lol.
Granted, I've never bought agar wedges before, so maybe they all look like this, but I was a little surprised to see what looked like only a barely visible, faint dusting of white on the wedge...just thought that might be relevant to more experienced buyers. Either way, it's happily growing, and I'm still completely satisfied. Will totally purchase from Mushie Man again :)