Sale!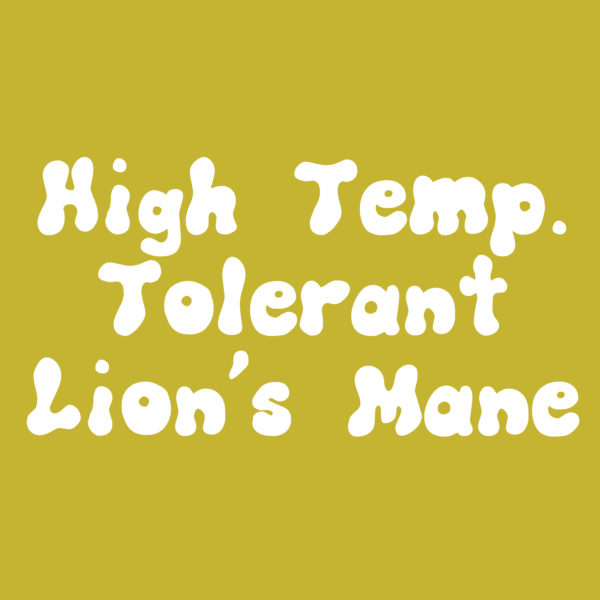 Lion's Mane (High Temperature Tolerant) Liquid Culture (LC)
Out of stock
Description
Hericium erinacius
This culture of lion's mane is able to fruit at higher temperatures than the standard lion's mane culture we have available. A great option for locations that are hot, or as a seasonal culture to run during summer. This culture can fruit into the 80's (°F) and down to 55-60°F like the standard Lion's Mane.
Lion's Mane pins

Lion's Mane Fruit
(3rd flush grown by @808mushrooms)

All gourmet liquid cultures (LCs) are provided with a 16g needle (in the manufacturer's packaging) and come in 10 mL capped syringes. They will be labelled and are grown in a 2% malt extract solution. Shake well before use.
Additional information
| | |
| --- | --- |
| Weight | 21.99923 g |
| Title | Default Title |
Great Product
Shipped quickly, really great price (through Cash App, which was easy and fast), glad to have something able to withstand the Midwest summer!
Great service and products!
Mushroomman is always my go to for mycology supplies. Great communication and very fast shipping. I really love that there are more payment methods available as well now. I have used a few different apps to complete my purchase and have always felt secure doing so. Just follow the seller's instructions!
Lion's mane high temp tolerant - This is a really great strain that stands up to the heat in Florida. Makes researching a bit easier in higher temp locations and all LC syringes are clean. Highly recommend!!
Amazing quality looks great under microscopy, fast shipping and wonderful 10/10 customer service, I highly recommend this store.
Great growth so far
Everything is growing perfectly so far, mycelium colonizing well even in hot temperatures as another user described.
Great service, clean culture
Product as described. Also delicious.
Grows great in hot enviroments!
Perfect for growing in hotter climates. My mushrooms are exposed to 80F temperatures consistently and they haven't have had any issues.