Sale!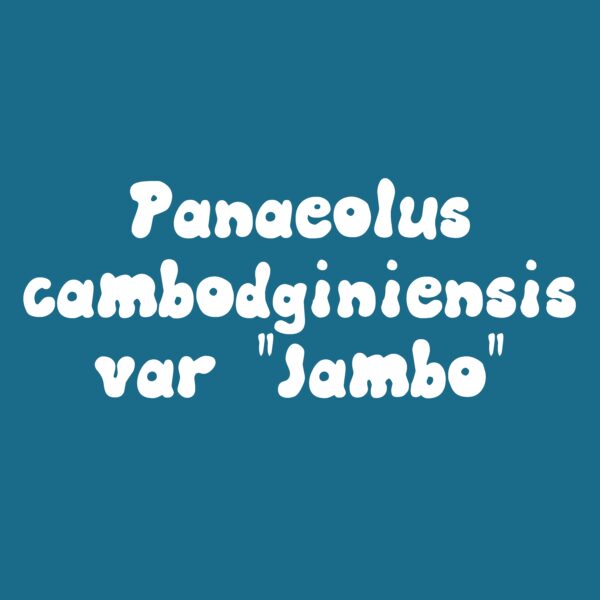 Panaeolus cambodginiensis var "Jambo" Spore Print
Out of stock
Description
Panaeolus cambodginiensis var "Jambo" is an exotic active species that was originally discovered in Cambodia as you would guess from the name. It is prevalent around Southeast Asia and has made its way to Hawaii where it now grows wild. Jet black spores that look great under the scope, especially in comparison to the P. cubensis spores most microscopists start with.
The spore prints are about the size of a nickel and are on paper within a ziplock.
Spore prints are sent in a larger ziplock bag with "Microscopy use only" written on the ziplock.
Spore prints will be labelled with an acronym for the variety or with the full variety name or, if it is a single print, the ziplock may be labelled.
Additional information
| | |
| --- | --- |
| Weight | 5.669905 g |
| Title | Default Title |
Second time purchasing from this vender and got great specimens yet again, I was looking for some pans to expand my ever growing library and mmm came through again hell yeah brother!!
Perfect every time!
Another hassle free order from MMM!