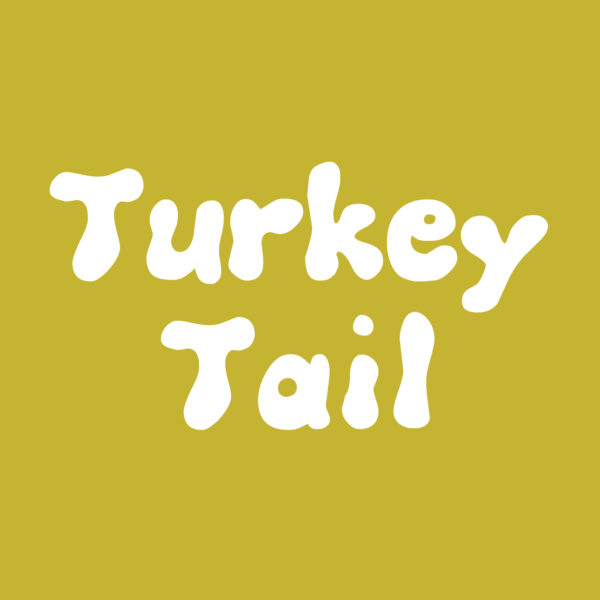 Turkey Tail Ready-to-Fruit 3lb Block
$22.50
Out of stock
Description
Trametes versicolor
Fruits best at 65-75°F, can fruit from ~50-85 but time/form may differ at extremes.
Can take 3-8 weeks to mature during fruiting.
Medicinal
___________________________________________________
This product may take up to 3 weeks to ship but most of the time will ship immediately or in 1-2 weeks. Please be aware of the lag before ordering. You will get an email with tracking 1 day before shipping, if you need to delay the order contact MMM ASAP to reschedule the order ship date.
Please see below the instructions for considerations about home grown food products and mushroom spores.
Instructions for use:
This information is specific to Turkey Tail.
Check your block upon arrival to make sure there are no tears or signs of mold from shipping. If the block has broken into pieces during shipping, gently press the block together and let sit 3-5 days undisturbed before moving to step 2 or 3.
For rosettes, go to step 2
For shelves, go to step 3
(For rosettes) Pull the top of the bag up so that it sits upright as much as possible.
Let sit at room temperature until white and yellowish/brownish mycelium lumps (primordia) form at the top of the block (see below image). This will take 1-4 weeks.
Fold the top of the bag down (or cut it) to ~1 inches from the top of the mushroom primordia.
– Go to step 5
(For shelves) Slice 2 or 3 slits into the side of the bag or a 1″ "X" into the side of the block. If cutting slits they should be equally spaced and take up about 80% of the bag length (see below image with 4 slits for an idea- this is a block made by a customer with MMM's turkey tail culture and is larger than this item which is a 3 lb block). Be careful not to cut into the block itself and just cut the plastic.
Fold down the top of the bag and deflate the block, tape the top down so that there is minimal room between the block and plastic except where the cut was made.
Place the Ready-to-Fruit block in the most humid part of your home (not in direct sunlight) or in a grow chamber or grow tent. The kitchen is a good household place in lieu of a dedicated fruiting chamber. Turkey Tail fruits best between 65-75°F but will grow from ~50-85°F but time and form may differ at the extremes.
Search online for easy to make fruiting chambers: monotubs, shot gun fruiting chambers (SGFCs) and tents with foggers/humidifiers are all great options and will likely increase success in fruiting and producing healthy fruits. Even a trash bag with plenty of holes can be used to increase humidity!
Spritz the plastic with distilled/filtered water where the cut was made or at the top of the block 2X daily (or more if your environment is dry) and look for mushroom primordia. These are the start of mushrooms! Primordia should take ~2 weeks to develop from the time of slicing open the bag (shelves only, rosette primordia should be formed before opening the bag, see step 2).
Continue to mist the fruits and plastic while they grow. Turkey Tail are slow growing and are usually ready to harvest 3-8 weeks after primordia form and should be harvested while the undersides are still white.
Cut the cluster from the block and enjoy as a tincture, tea, or as a dried supplement (see below warning).
Soak the block in fresh distilled/filtered water for 1-6 hours while inside the bag (pour into the opening) and then drain from the bag.
Put block back into fruiting conditions, you should get at least 1 more "flush" of mushrooms from the block. If pins do not form at the cut site, consider opening the plastic at the site of the largest set of pins for subsequent flushes and sealing the original site with tape.
Primordia formation
in vitro.
Rosettes will continue to form from the primordia or shelves will form if plastic cut along side
Shelves grown by Knives V. Wolfram
*CAUTIONS AND CONSIDERATIONS:
IF YOU PLAN ON CONSUMING YOUR HOME-GROWN MUSHROOMS MAKE SURE TO COOK THEM THOROUGHLY*. IF IT IS YOUR FIRST TIME EATING THIS SPECIES, IT IS BEST TO START WITH A SMALL AMOUNT TO SEE HOW YOUR BODY RESPONDS!
*RED REISHI & TURKEY TAIL ARE NORMALLY PREPARED IN A TINCTURE OR TAKEN AS A SUPPLEMENT WHEN GROUND AND DRIED.
MUSHROOMS PRODUCE SPORES AS THEY DEVELOP. THIS IS A NATURAL MEANS OF REPRODUCTION FOR THE FUNGUS. THEY USUALLY APPEAR AS A DUSTY SURFACE ON YOUR GROW KIT BENEATH THE MUSHROOM CAPS. PEOPLE WITH ALLERGIES OR COMPROMISED IMMUNE SYSTEMS MAY WANT TO CONSIDER PUTTING FRUITING MUSHROOM KITS OUTDOORS OR IN A WELL-VENTILATED AREA AS AIRBORNE SPORES SOMETIMES CAUSE RESPIRATORY IRRITATION. SPORES MAY ALSO CAUSE IRRITATION FOR SOME NON-ALLERGIC OR IMMUNE COMPROMISED MUSHROOM GROWERS, THOUGH THIS IS RARE. HARVESTING MUSHROOMS WHILE STILL IN THEIR YOUNGER GROWTH STAGES WILL REDUCE THE OVERALL SPORE LOAD.
Additional information
| | |
| --- | --- |
| Weight | 1100 g |
| Title | Default Title |
Above and beyond
It came extremely quick and was well packaged! I had ordered this when it was freezing outside and after letting him know he packaged it with newspaper around it to keep it warm. I've been on so many websites for mushrooms and MMM has consistently been the best person I've dealt with. MUSH LOVE.
Always great products!
Ordered a bunch of turkey tail and pink oyster blocks. Pink oysters pinned in 2 days , just starting the TT now. Cash payment freebies were great as always, definitely recommend paying that way!
Will definitely re-order!
MMM fulfilled my 1st order promptly and as described, in fact my Lions Mane was already fruiting on arrival. I would highly recommend this "trusted vendor".