Sale!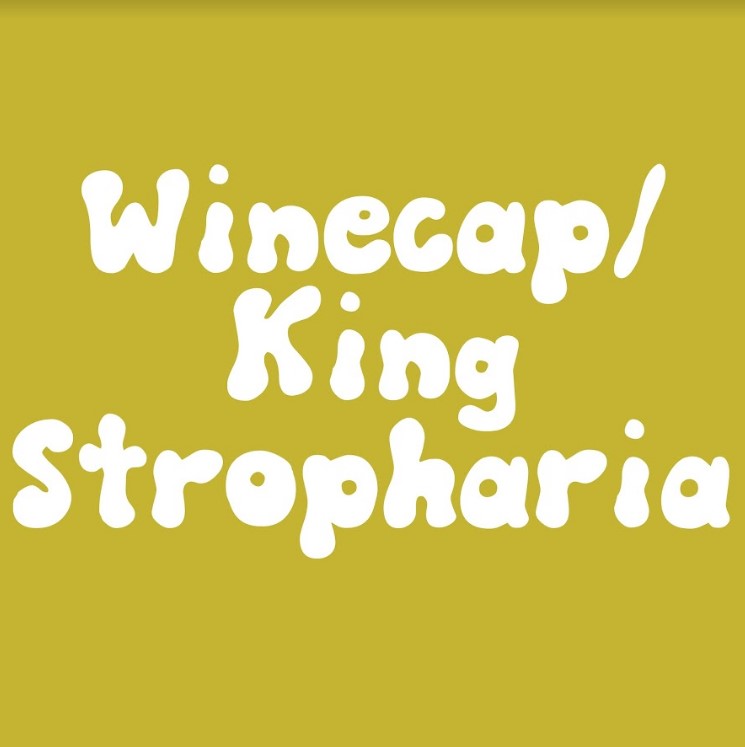 Winecap/King Stropharia Agar Wedge
In stock
Description
Stropharia rugoso-annulata; Strain AM4
AKA- Garden Giant, King Stropharia
All agar wedges are colonized agar pieces cut to fit in a 1.5 mL microcentrifuge tube and are shipped with parafilm. The species is written on the tube.
Agar wedge orders ship Thursdays only.
Additional information
| | |
| --- | --- |
| Weight | 5 g |
| Title | Default Title |
Quick colonizer
Agar dish was fully colonized in less than 3 days
Stellar service, great product
I'm thrilled with my order! I cannot wait to have these winecaps with dinner. Shipping was like lightening, even with the holiday rush. I will absolutely be returning for more spores and LC.
I plan to put my morels, oysters, and winecaps to agar within the next week or two, and I expect them to do well.
Excellent service and great specimen
I have been unable to get this to spawn due to life, but the actual culture arrived quickly and has remained beautiful and healthy in my long term slant and my petri in both cold storage and room temp
Have yet to put it in beds but very healthy growth when put on a fresh plate! Always good stuff from this guy